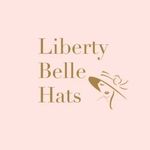 Our passion is "All Things Hats" and with over 1,300 gorgeous styles, shapes, colours and sizes to choose from we will make you look and feel your very best for your special occasion.
Enjoy a personal appointment in our beautiful barn setting, change into your special occasion outfit in our spacious changing room and immerse yourself in millinery excellence and enjoy the luxury of choice.
Whether you require the perfect hat for a wedding, a stunning headpiece for a day at the races, a splendid hat for a visit to the Queen and every occasion in between, visit us for the largest selection of modern, vintage and one of a kind hats.
We can't wait to see you!"
All Suppliers