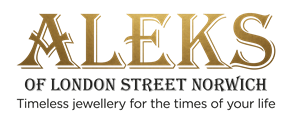 Our traditional and contemporary range of rings can be made in platinum, palladium, yellow and white gold with a competitive price range to suit every budget.
As an established jeweller's we have decades of experience with the added benefit of an in-house jeweller and onsite workshop, which enables us to offer personal consultations in order to create the perfect bespoke design to suit each individual.
Please come and talk to us about our special show offers.
We look forward to meeting you.
All Suppliers